I enjoyed participating in the Spring Fling contest last year so I thought I would put on my creative hat and write another story for this year's contest.
The rules:
The story should be geared to children 12 or younger.
Find a GIF that inspires your story.
The word count can only be 150 words or less.
Sounds easy, right? But I did enjoy the creative process and it was a good distraction.
See what you think. I posted my entry below.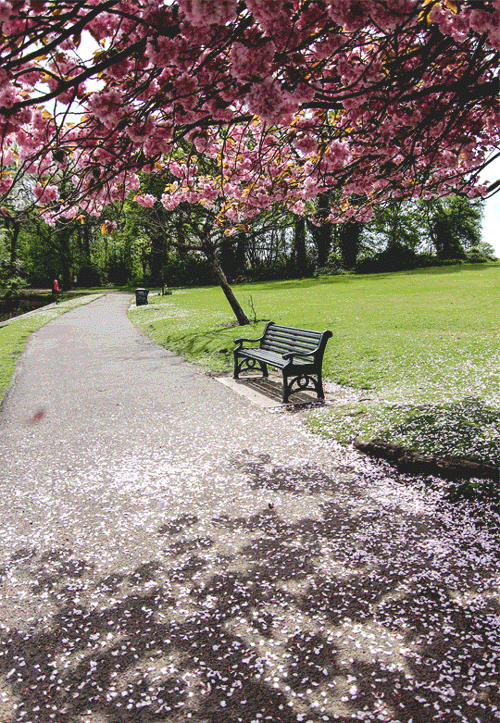 The Park Bench
by Sheila Alford
The park bench sat empty except for a thin pink-petal blanket.
It remembered Mondays when children would run and play after school.
On Tuesdays, an elderly couple would sit, feed the birds, and talk.
Wednesdays often saw a woman resting with her dog before continuing their walk up the hill.
Thursdays, a teenager would sit, read and giggle while she waited on her mom to pick her up.
On Fridays, a couple from the office building across the street would sit and eat lunch together.
On weekends, many people would come. The bench was a place of rest, relaxation, and laughter.
But for now, the bench sat empty except for a thin pink-petal blanket.
Huddled in their houses, the people missed the bench, too. Soon they would venture out again—to play, eat together, simply stand near others, or hug.
The bench would wait. Spring wasn't over yet, just delayed.